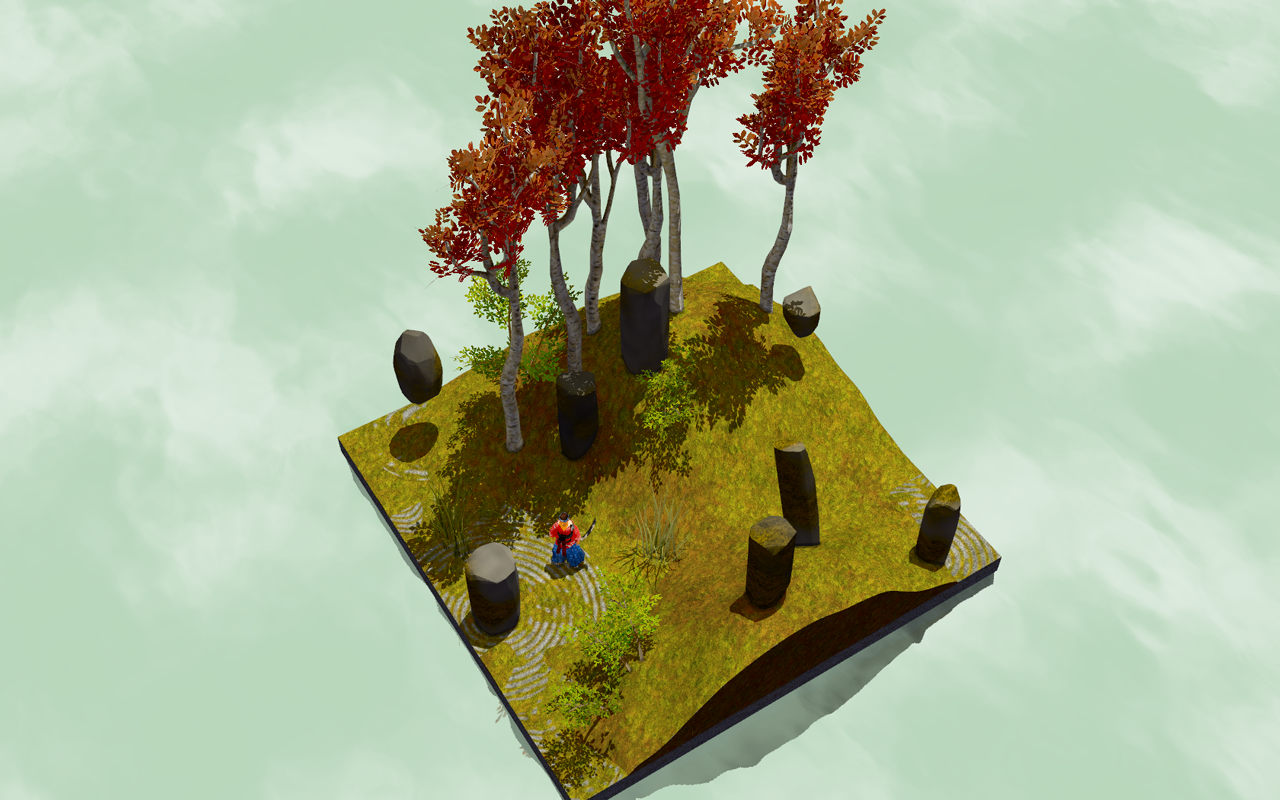 Deep within the Ancient's Grove one can find broken-down stone columns, erected to worship old gods.
I could have officially announced this much sooner, but I wanted to wait until the game was further along. Miegakure will release on Steam when it is done. It will be out for Windows/Mac/Linux.
I have been working on finishing up most of the puzzles for the game. There are about 130 right now, and not that many left to do! I am not shooting for a specific number, but rather exploring all the mechanics in the game.
I am also having fun making levels that are less puzzle-y and more about showing off cool 4D things, like the 120-cell level from the trailer, and the above Spherinder grove. My design philosophy has been that each puzzle in the game should be about a cool consequence of what you can do because you can move in 4D but I realized this extends naturally to more visual consequences as well.