Here's more concept art for one of the realms in Miegakure. I also showed concept art and explained some of the ideas behind the different realms in this post.
The people who inhabit this realm live longer and are in general happier than humans, but it does not mean their society is perfect — it also has a darker side.
This piece was just selected for inclusion into the twenty-fifth volume of Spectrum, which selects "the finest in the fantasy, horror, science fiction and the surreal genres from around the world."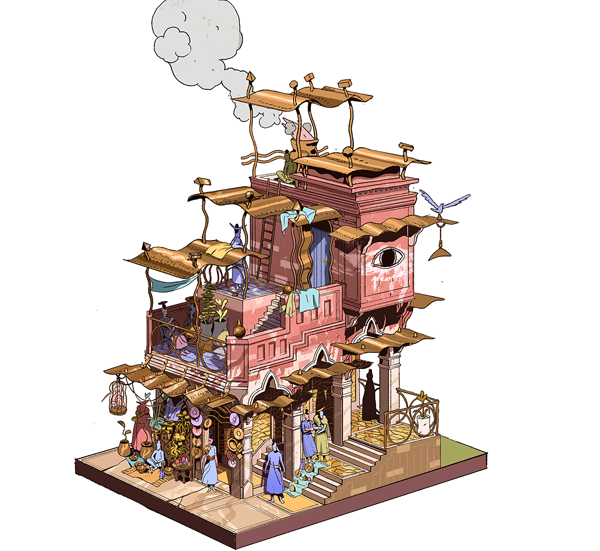 [It's actually not the first time a piece done for one of my games got selected (previous selections included an illustration for 4D Toys, and previous concept art for Miegakure).]
Here's another piece I really like: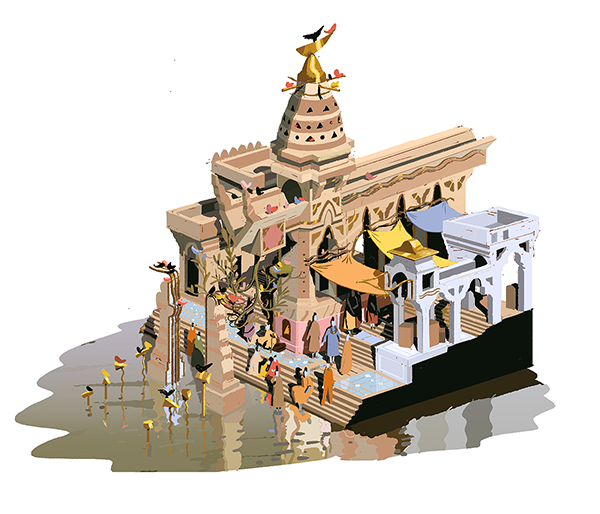 We have so many more but I don't want to spoil the game too much!