Advantages of RSS:
All posts are shown. No manipulative algorithms!
Keeps track of which post you have read. Read at your leisure, therefore not as addictive!
Future-Proof: Not tied to the success of a particular social network, i.e. no need to re-subscribe to all your favorite sources when you stop using a particular social network.
No ads, no intrusive tracking.
Open Format: Not owned by a big company and never will be. Feedly is just one RSS reader among many!
Go to
feedly.com
and create an account: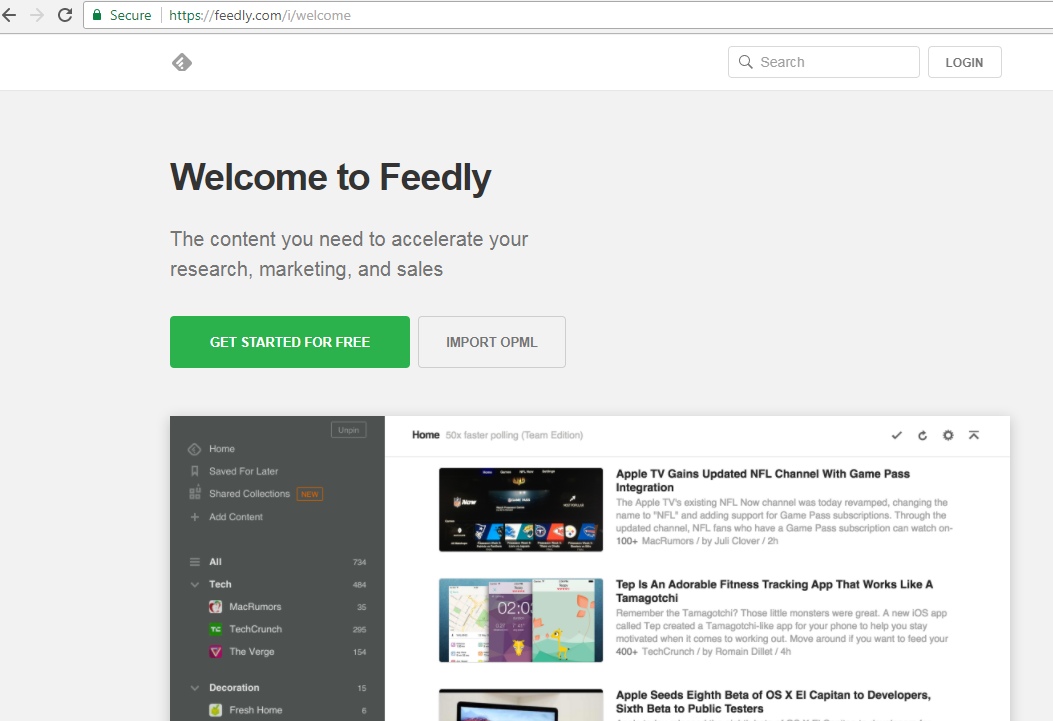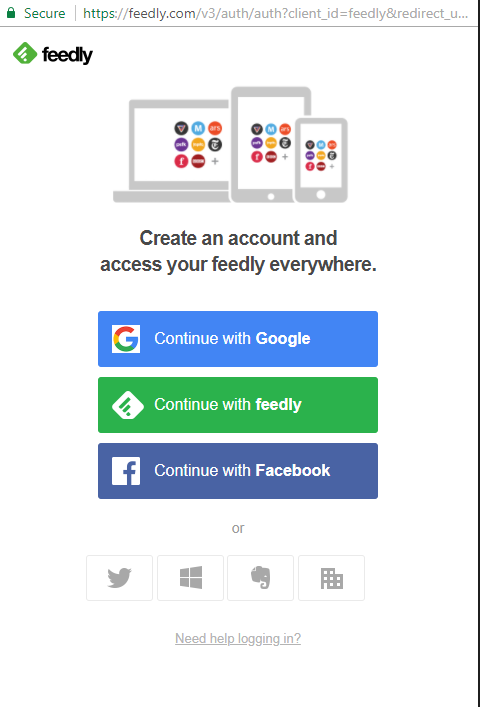 Click the bottom right to add a new source, select "Follow Publications and Blogs"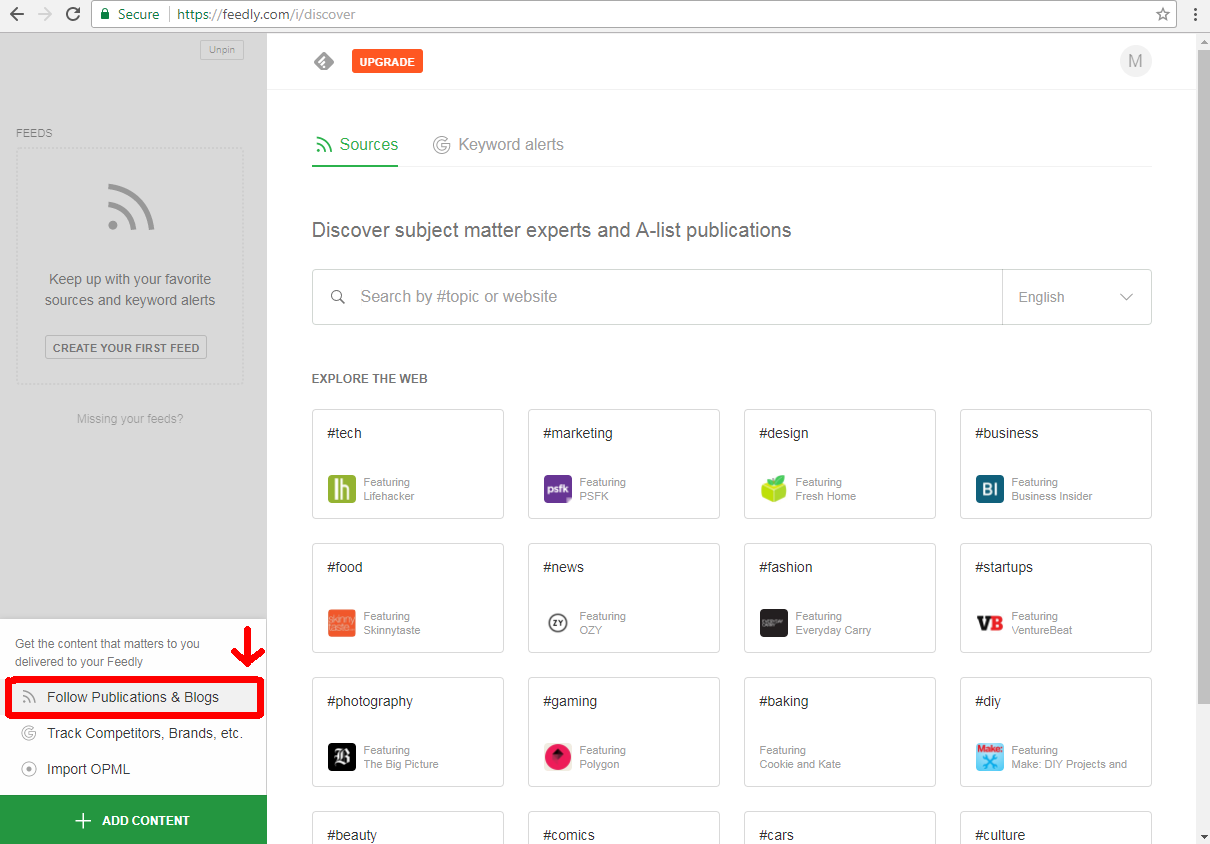 Search for a Source (called an "RSS Feed"), then click "Follow"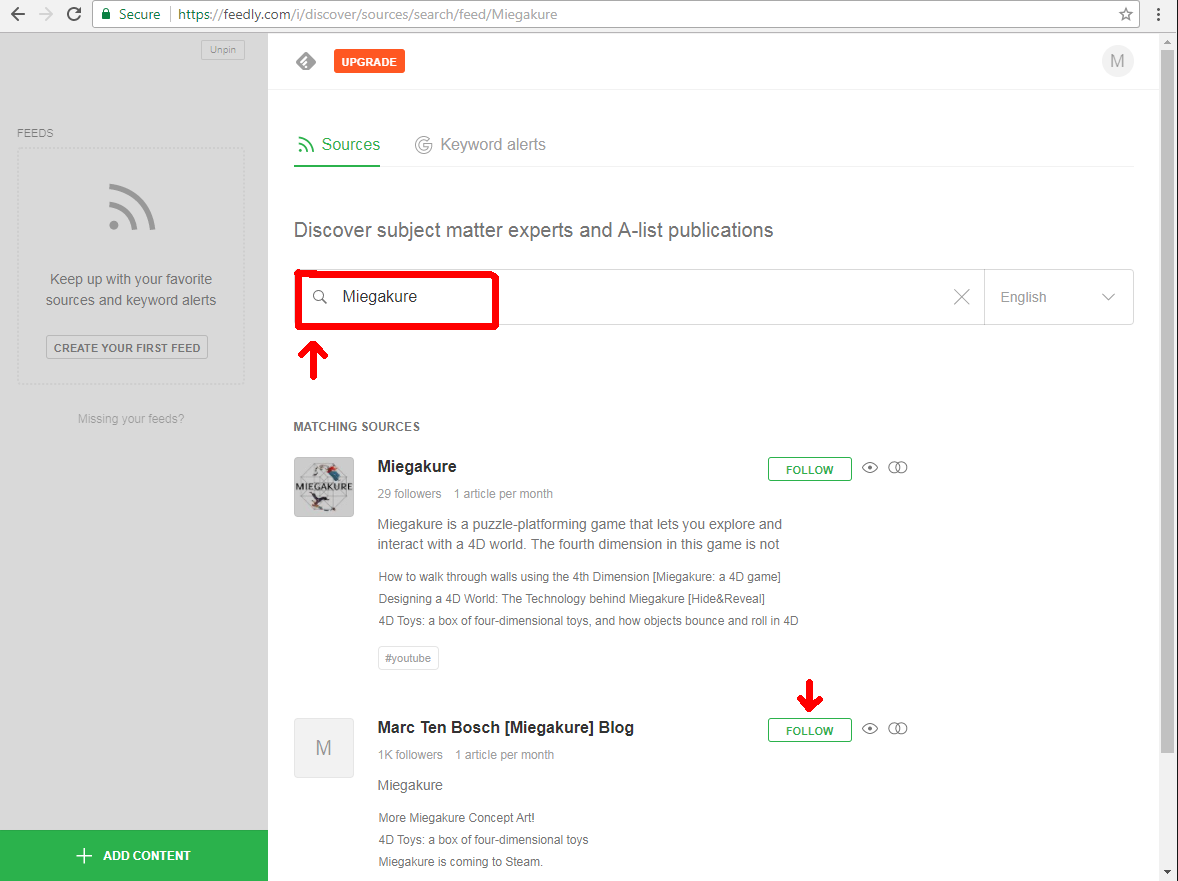 Your Sources appear on the right column. The number on the right conveniently keeps track of which posts you have not yet read
so you won't miss a post!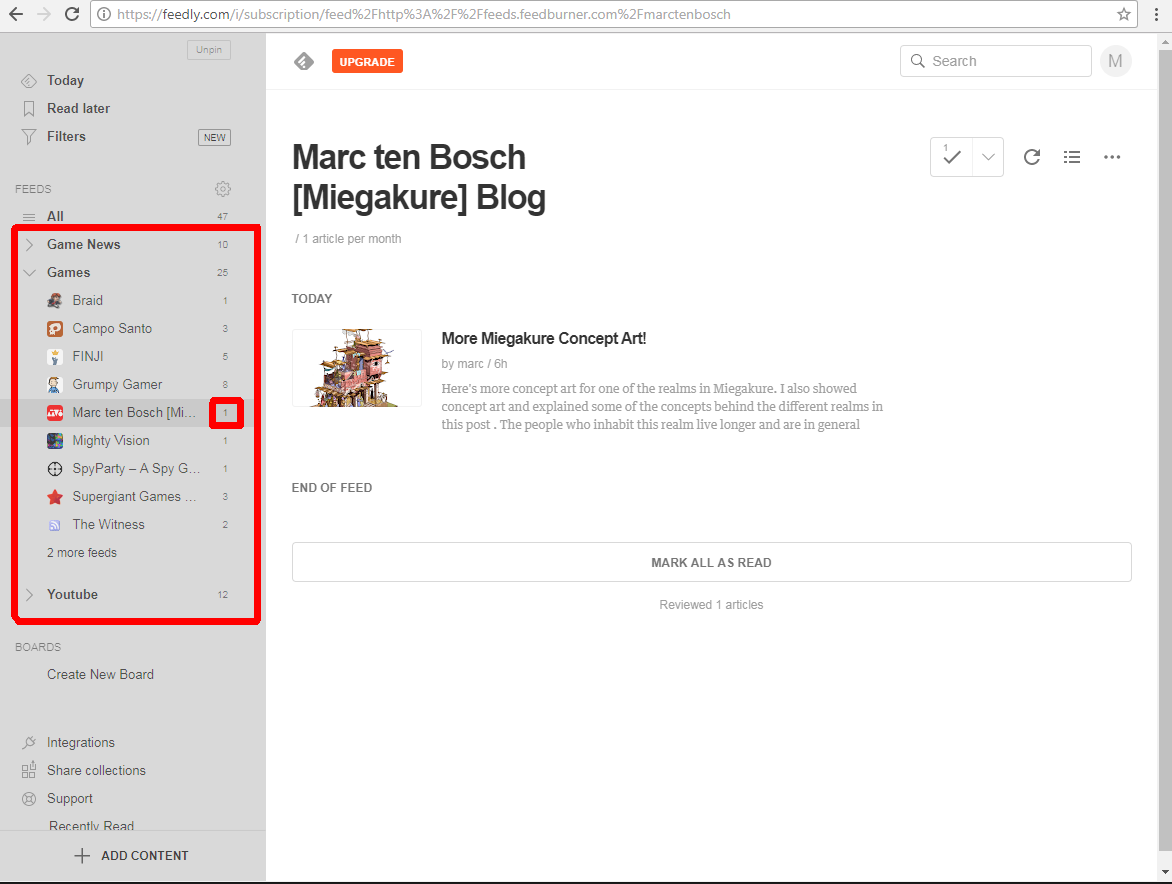 Click a source to see a timeline of all of its posts.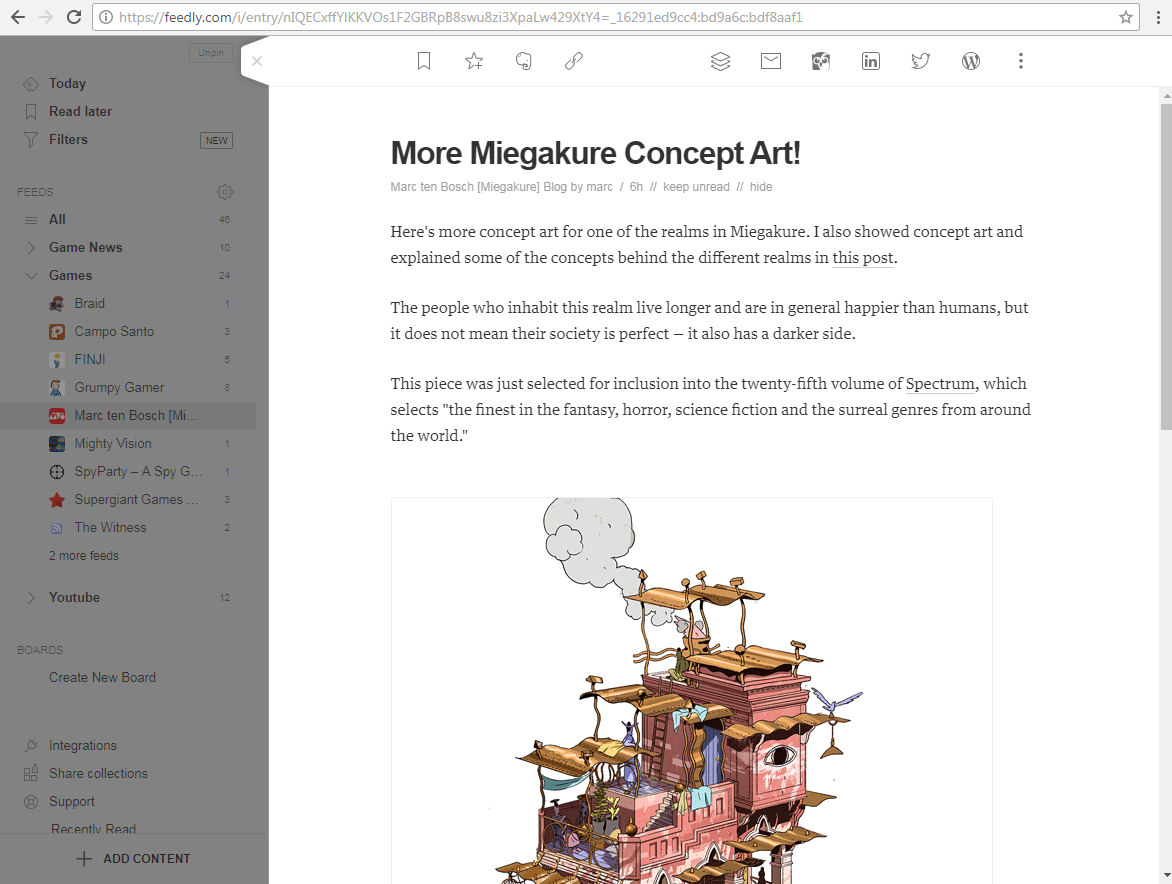 You can make different categories to organize your content.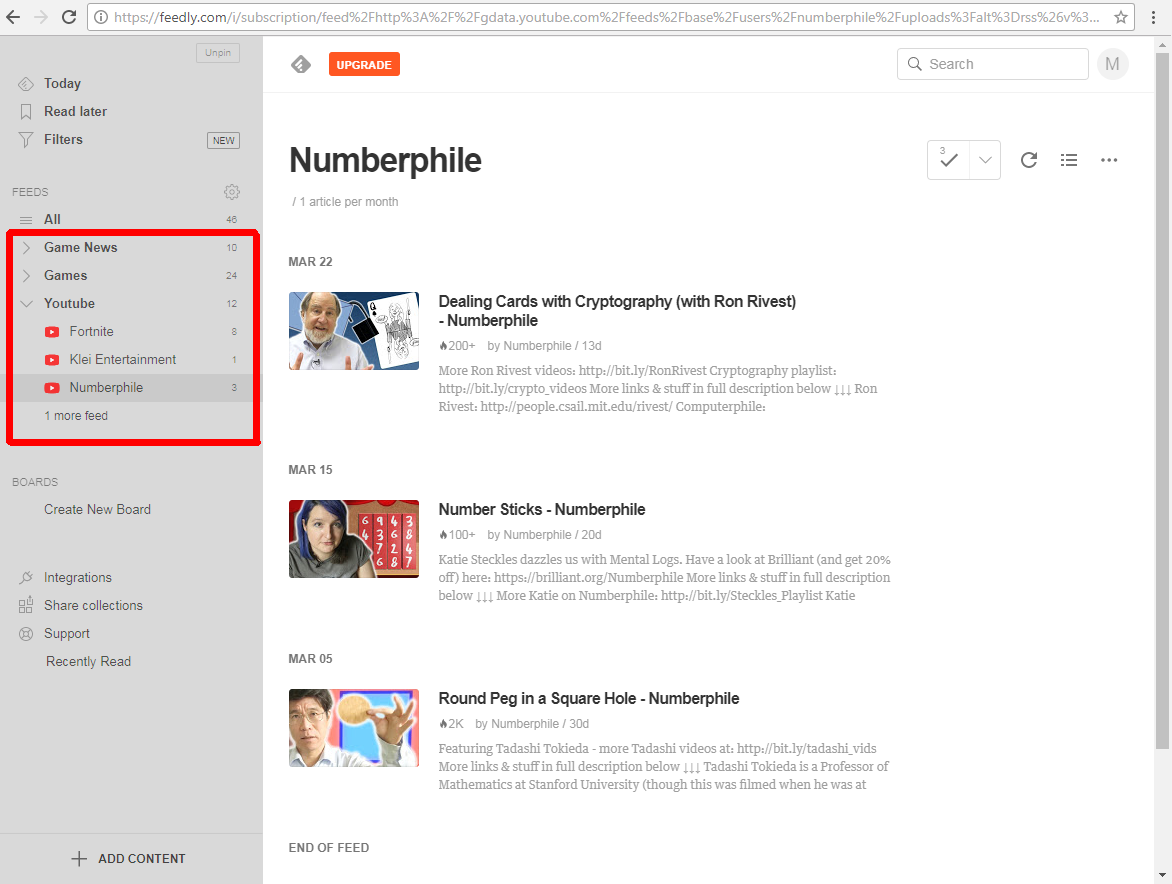 For example YouTube channels all have RSS Feeds, and
you are guaranteed to not miss new videos that way
! (as opposed to having to "click the bell" or whatever)